Massager / Vibrator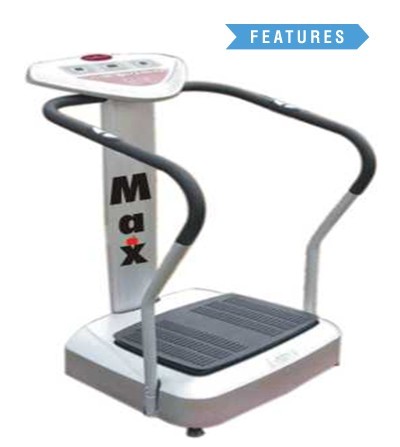 MAX
CRAZY FIT MASSAGER
Maximum power: 1.5hp
Speed range: 99 levels
3 in built workout programs
Extra large console with 3 LED display delivers feedback of time, speed and body fat value.
User Weight: 150kg.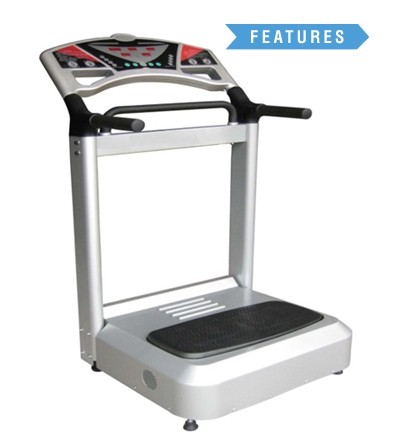 MAX
CRAZY MASSAGER COMMERCIAL
Maximum power: 2.00hp
Speed range: 60 levels
Dual steel frame painted with unique colour.
Extra, large console with 5, LED display delivers feedback of time, speed and body fat value, Calories Indicator & Distance Indicator.
Speed Shortcut / Mode selection Button.
Time Increase & Decrease Button.
Load Weight: 200kg.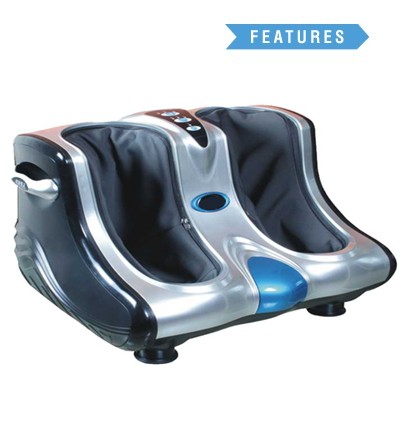 LEG MASSAGER C-11
An Entirely new Massager specifically designed to massage your feet, Ankles & Calves all at the same time.
Strong Kneading Action penetrates deeply in to muscles of your Feet, Calves & Ankles.
In addition, a Vibration board to effectively massage the Sole & Muscles of Feet.
Personal Preference of 3 kneading massage programmes and Vibration modes.
Auto shut off feature activities after the massager has been in use for 15 minutes.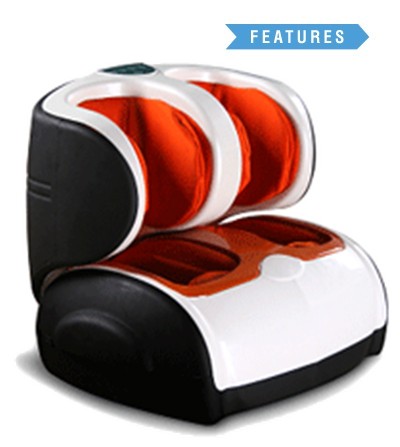 LEG MASSAGER C-22
Different Kinds of Automatic massage functions namely Leg Shapping & Ease Physical Therapy are available for your choice as you like.
The Intensity of the air pressure massage can be adjusted to be weak, medium and strong.
The Calf Massage mechanism can be moved upward or downward to adjust height accordingly to the Length of the user's Claves.
The Massage for Sole, Arch and Bumps of Heel can promote metabolism and increase flexibility.
The operating time of the machine is schedule as 20 Minutes.
This product is designed with 34 airbags in total: 12 for the Calf Mechanism & 22 for the Foot Mechanism.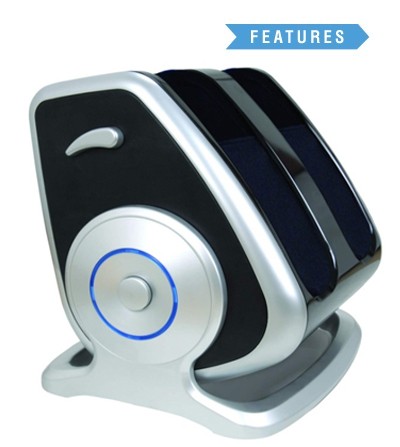 LEG MASSAGER ROTO
Limit switch push button for five angles can be fixed by Limit Switch push button.
Intensity 5 levels can be adjusted from weak to strong, which will show in LCD.
The Operation time of the machine is scheduled as 15 minutes. When the machine is in operation, the time display in the top-left corner of the Screen will show the left time automatically.
LCD display massage position and massage time etc.
Totally new air pressure massage designed with 10 groups & 24 air bags.
The material of airbags is flexible & able to Shrink and Expand easily, which can adjust the massage accordingly to different foot. Each area would be forced uniformly and will not have a pain or too light feeling.